Applicant Tracking
Empower your team with a collaborative applicant tracking system and streamline your recruiting process.
Streamline your recruiting process, collaborate with candidates and get the right people on board.
Customizable Applicant Tracking and Candidate Relationship system.
Enhanced Candidate Profiles
All the information about each candidate is at your fingertips. Store candidate profiles, skillsets, and experience and document them in the candidate database. Our applicant tracking software provides:
Searchable candidate database with configurable candidate fields
Automatic creation of candidates from your career site's application form
Storage of candidates' skills, documents and communication history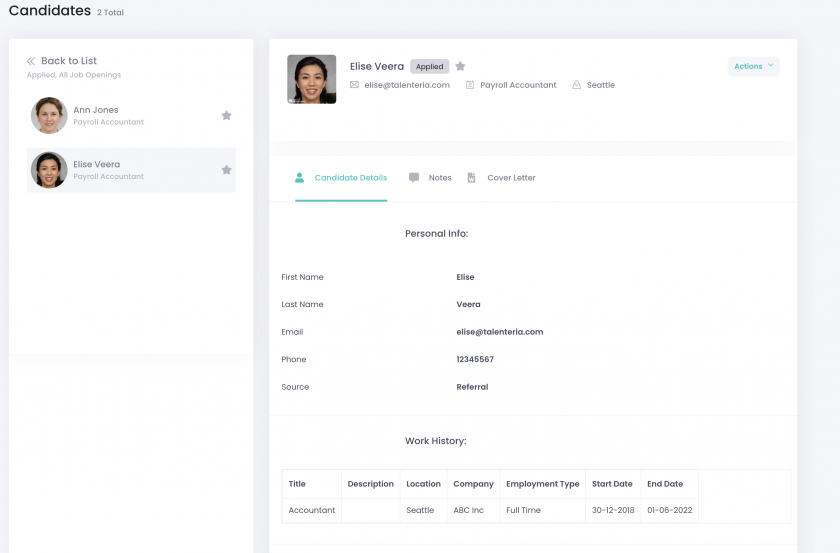 Collaborative and Configurable Recruitment Process
Set up job applicant tracking stages to fit your company recruiting process and workflow. Manage your candidate pipeline and do not miss any action. HR managers can receive:
Customizable applicant tracking statuses and stages
Collaborative candidate notes and comments
Email templates and automated communication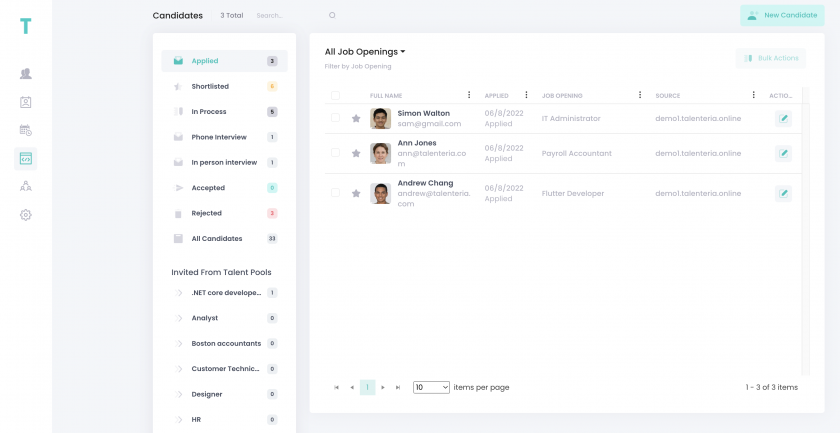 Interview Scheduling
Easily schedule interviews with self-scheduling options and capture interview results.
Interview calendar integrated with Outlook and Gmail
Remote interviews via Zoom and Teams
Interview self-scheduling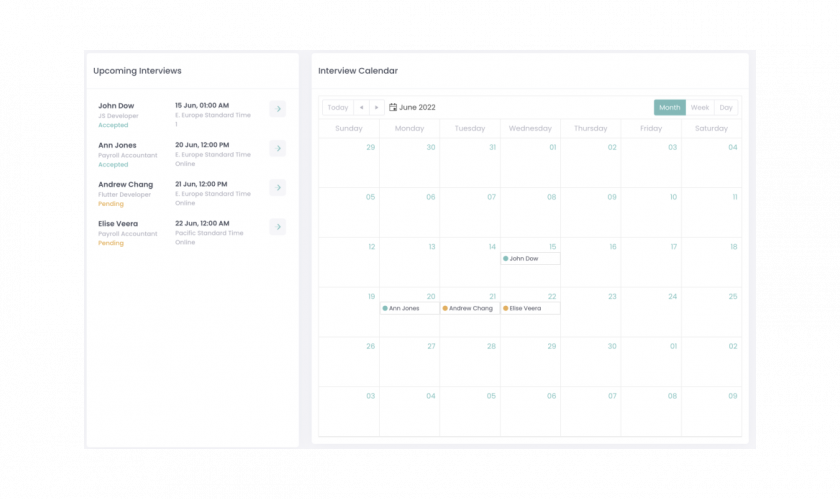 Job Management
Create and manage all the jobs or import them from your HR system. Easily broadcast them to career sites with customizable landing pages. The job management features include:
Generating job descriptions with AI
Publishing to career sites, Google for Jobs, Indeed, Glassdoor
Getting analytical insights and job statistics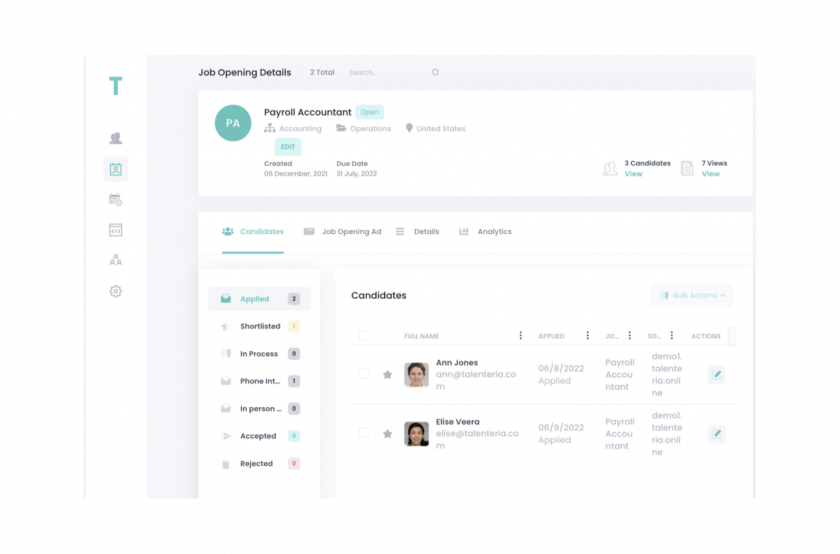 Deliver an outstanding candidate experience with Talenteria!