AI Recruitment Chatbot
Let our AI-powered recruitment chatbot engage and support candidates 24/7 to save your valuable time for important tasks.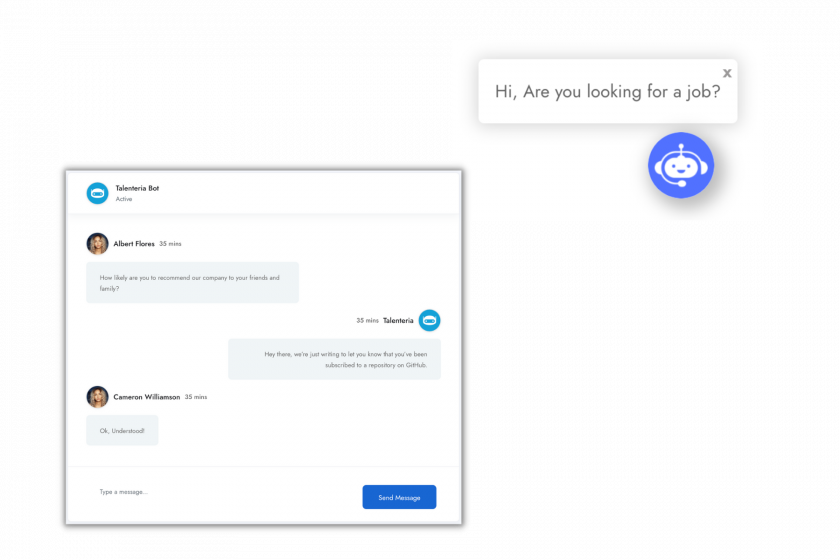 According to surveys, 65% of candidates may drop out from the application process because of poor communication. Considering that 72% used to share their negative experience with friends and colleagues, that may cause significant setbacks in your hiring.
Revolutionize your candidate experience and discover the ideal job opportunities through our conversational recruiting chatbot
Engage Candidate and Recommend Jobs
Uncover exceptional talent effortlessly with our innovative recruiting chatbot, leveraging AI-driven personal recommendations to source and engage candidates who align perfectly with your company's needs and culture
Answer Questions
Utilize integration with OpenAI / ChatGPT for smooth human-style conversation and save your time for essential tasks.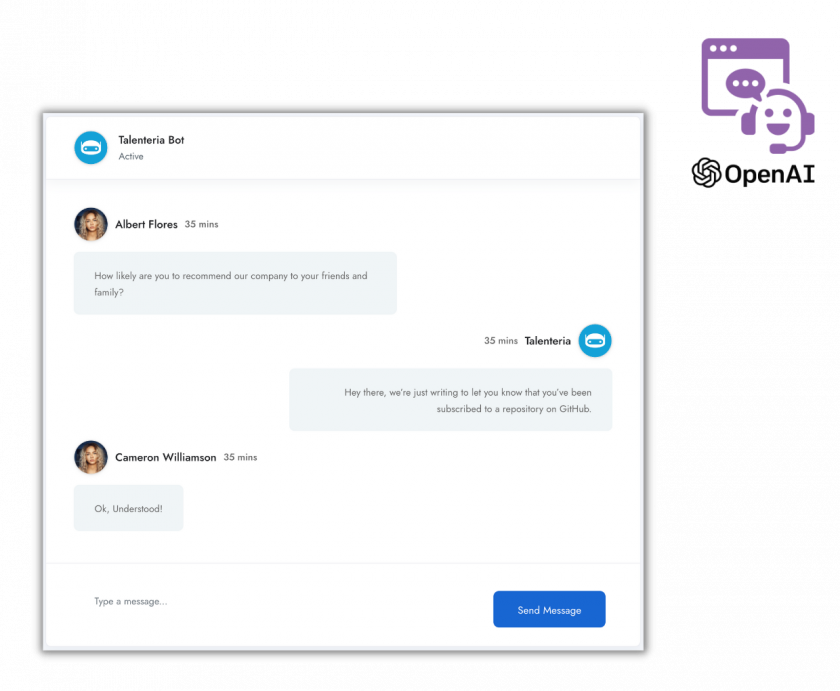 Schedule Interviews
Elevate your hiring process with our AI recruitment chatbot, streamlining interview scheduling to effortlessly match the perfect candidates with their ideal interview slots
Multilingual Support
Our multilingual chatbot can speak with candidates in 12 languages: English, Spanish, French, German, Chinese (Simplified and Traditional), Japanese, Russian, Arabic, Italian, Portuguese, Dutch, and Korean.
Empower your Recruitment with Generative AI!