AI Resume Screening and Scoring
Increase efficiency, save time and remove bias with AI-powered resume scoring and screening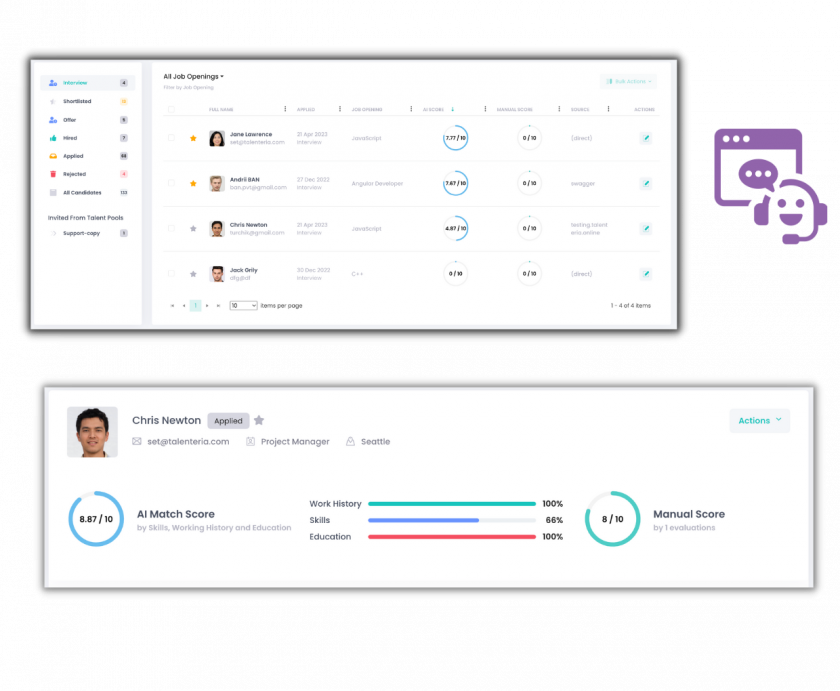 Say goodbye to sifting through countless resumes and conducting lengthy interviews. Our advanced artificial intelligence algorithms analyze applicant data, qualifications, and experience to provide you with accurate and objective evaluations.
AI Resume Screening
Supercharge your hiring process with AI resume screening for faster, more accurate evaluations and the perfect match for your team.
Parsing resumes in various formats and 12 languages
Matching candidates with job descriptions
Auto rejection of unqualified applications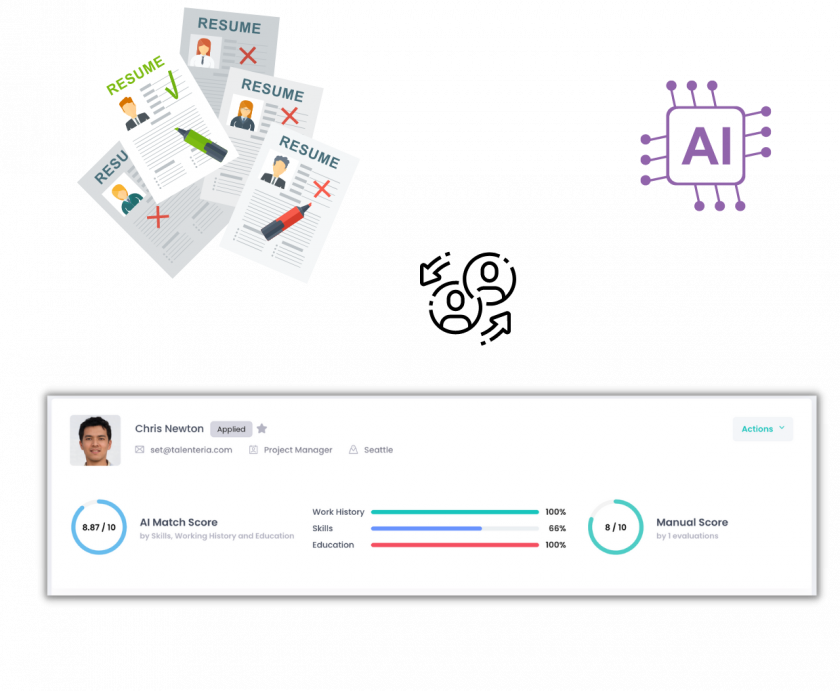 Candidate Ranking and Scoring with AI
Unlock the power of AI resume scoring for efficient hiring, unbiased evaluations, and exceptional talent acquisition.
AI scoring based on candidate experience, skills and education
Customizable screening questions
Sourcing candidates from talent pools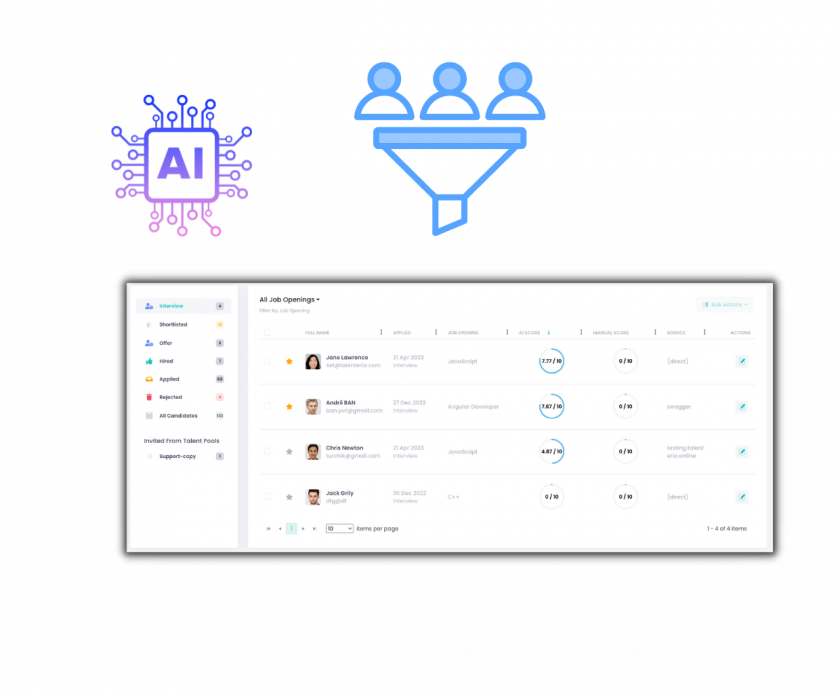 Automated Actions and Rules
Save time and automate your hiring process with flexible AI rules, allowing for customized evaluations that efficiently identify the best candidates for your organization.
Flexible rules based on AI score
Automated actions based on AI resume screening results
Knockout questions
Empower your Recruitment with Generative AI!