AI-powered Recruiting Software
AI-powered recruiting software focusing on candidate experience, career site building and recruitment marketing.
From the engaging career pages, through the automated candidate journey to hiring the best. Make it happen with Talenteria!
Career Sites and Pages
Launch a stunning career site in hours with our easy-to-use career site builder and make any changes without technical skills or IT support.
Easy-to-use Career Site Builder
Application Forms Designer
Pre-defined templates for Sites, Pages and Job Ads
Candidate Experience and Communication
Make a great first impression and deliver an outstanding candidate experience at every touchpoint of the candidate journey.
Job Search and Online Application
Candidate Self Service Portal
Messaging and Email Templates
Recruitment Chatbot
Screening and Matching
Accelerate your hiring with fewer efforts using our AI-powered candidate scoring and screening technology, designed to quickly identify top candidates and help you make informed hiring decisions at lightning speed.
AI scoring based on candidate experience, skills and education
Candidate screening with AI
Matching candidates from talent pools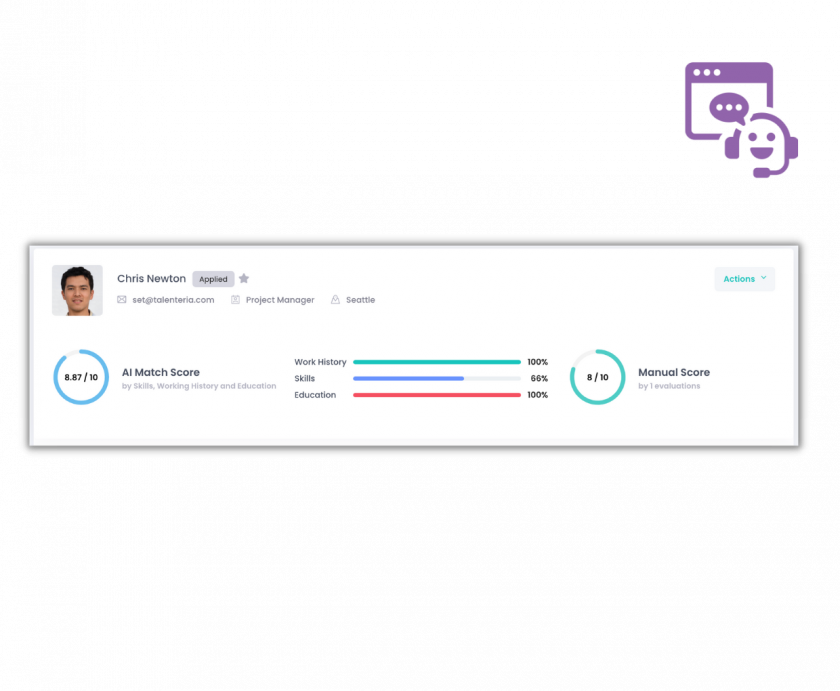 Applicant Tracking and Talent Pools
Empower your team with a collaborative applicant tracking system and streamline your recruiting process.
Candidate Profiles and Pipeline
Job Publishing to Google Jobs, Indeed and Glassdoor
Talent Pools
Interviews and Offers
Conduct interviews easily with the self-scheduling option, capture interview results and send job offers to the best candidates.
Interview Self Scheduling
Assessment and Evaluations
Video Interviews
Job Offer Generation and Acceptance
Candidate NPS and Surveys
Design custom surveys, measure candidate NPS, and analyze feedback to improve your recruitment process and the candidate experience.
Easy-to-use Survey Designer
Automated survey sending along candidate journey
Candidate NPS and response analytics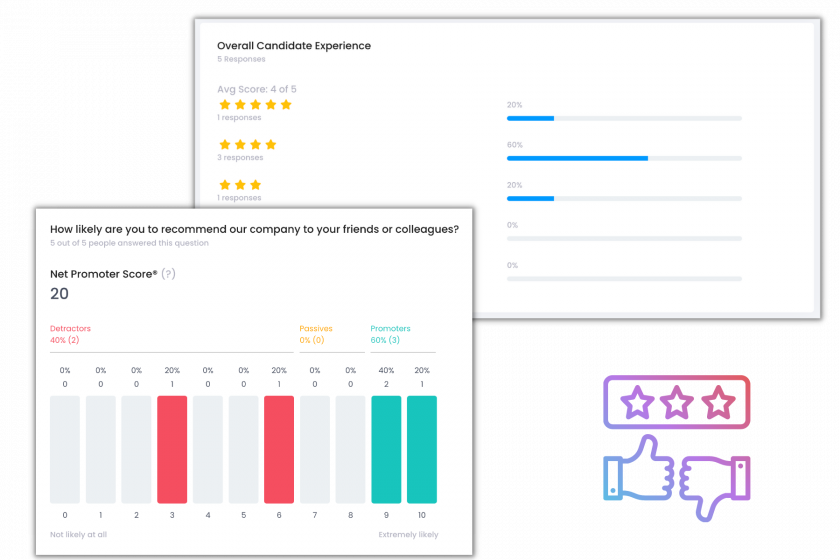 Analytics and Integrations
Understand your data and get actionable insights to boost your hiring performance.
Career Site Performance, Sources and Channels with Google Analytics
Integration with OpenAI / ChatGPT
Publishing to Google Jobs, Indeed, Glassdoor
Integration with Zapier and External Systems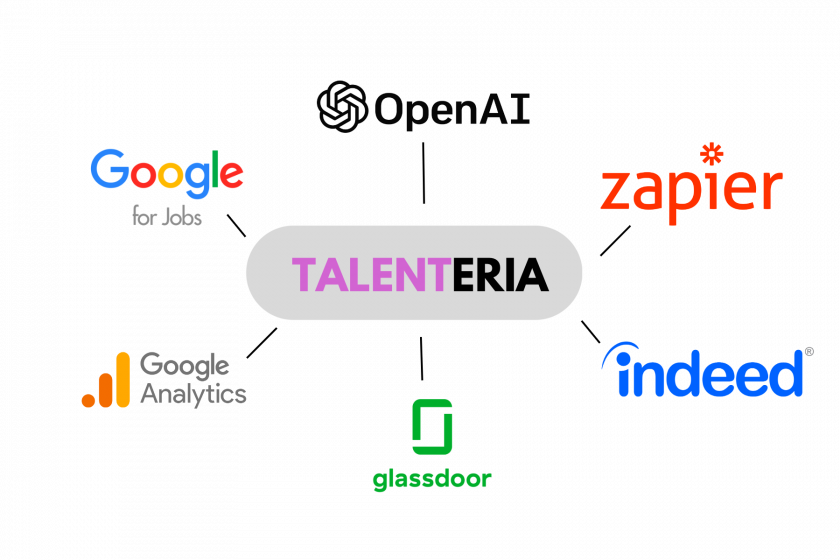 Deliver an outstanding candidate experience with Talenteria!