Interviews and Offers
Seamless interview scheduling, collaborative assessment and one-click offer acceptance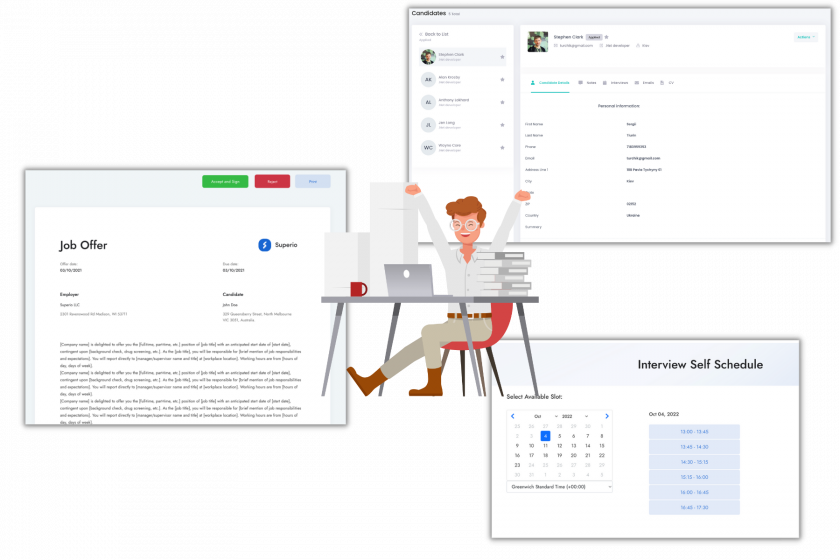 Streamline the interview process, remove bias, and hire the best candidates faster
Comprehensive AI-powered tools:
Job Offers and eSignature
Interview Scheduling
Easily schedule interviews with self-scheduling options and capture interview results.
Interview self-scheduling
Video interviews via Zoom and Teams
Interview calendar integrated with Outlook and Gmail
Collaborative Evaluation
Make smarter hiring decisions with comprehensive assessments and AI insights to help you select the perfect candidates for your team.
AI-generated interview questions
Collaborative candidate assessments and comments
Automated reminders and feedback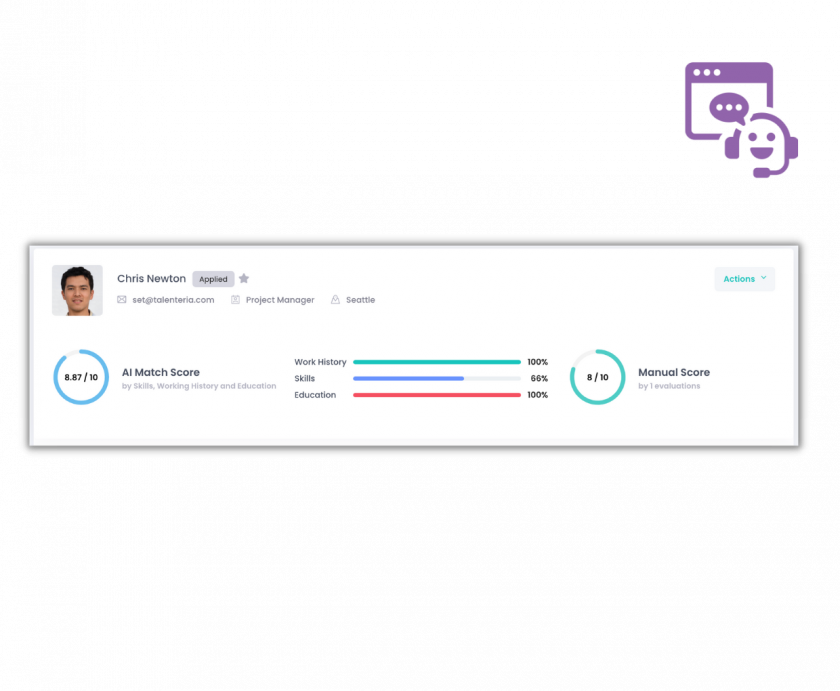 Job Offers and eSignature
Expedite the most critical process, ensuring timely and efficient communication while securing the best talent for your team.
Customizable job offer templates
eSignature and acceptance on the Candidate Portal
Real-time notifications
Empower your Recruitment with Generative AI!