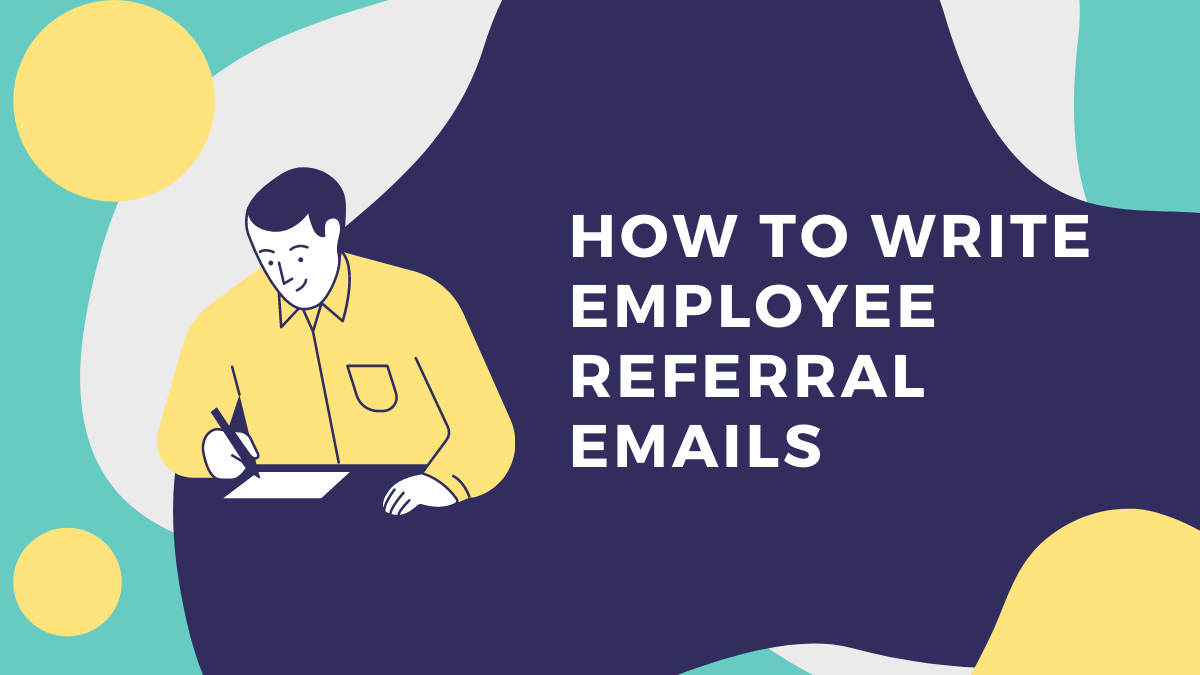 How to Write Employee Referral Emails
Referrals are among the most important and successful ways a company can recruit new talent. Referrals, in most cases, will be your best employees. It is a proven fact that employees work better in an environment where they have people they know and can trust. That is what makes referral programs so important to the modern workplace.
What can you do to have a healthy referral program? Reward those who provide successful referrals. But what about those who don't know that you have a referral program? For them, you need to compose an employee referral program announcement.
What Is an Employee Referral Program Announcement Email?
An employee referral email is an announcement that you send out to employees to tell them the kinds of candidates you are looking for, request their assistance in spreading the word about job openings, and list the rewards for successful referrals. This announcement's main goal is to encourage your employees to come forward and refer new people to the company.
How to Send Referral Program Announcement Emails to Employees
You definitely need to mention a few things in any employee referral program announcement email you send out to your employees. They need to know exactly what you're looking for and know what it is they stand to gain. So, whenever you compose an employee referral email, include the following bits of information:
Why are referrals important to your company? How do they help?
How can your employees submit their recommendations for referrals?
What kind of information about the referrals does the company need?
How much time does the referral process take?
What rewards do they get for giving referrals? How do they collect their prizes?
Apart from that, you also need to include the following facts to better help your employees find a good referral for you:
What is the job description of the open position?
What are the main requirements that someone has to fill in order to get it?
What are the primary roles and responsibilities that come with the job?
What department will they be working with? Who will be on their team?
This is important information and will be essential for your employees to create a perfect candidate profile. However, don't forget to mention your referral bonus program and any rewards.
Sample Email Announcement
In this section, we will provide an employee referral program sample email for your benefit. Let's have a look:
Subject: Help us fill the position of [Job Title]
Hello Team,
We at [Company Name] are always looking to bolster our ranks with talented professionals, much like yourself. This is why we are excited to announce our Employee Referral Bonus Program! Refer those you feel are qualified and enjoy benefits like [insert rewards here].
Please note that to be eligible for the rewards, you need to meet the following requirements:
[Point out the requirements in bullet points].
In case you know anyone who fits the job description, let us know. [Do not leave the employment process vague. Mention specifics.]
Please contact [add relevant names and contacts details here] to learn more about the referral program or the employee referral bonus.
Thank you,
[Your name]
[Your signature]
We hope you found this guide useful! For more solutions related to HR, you can reach Talenteria here anytime.