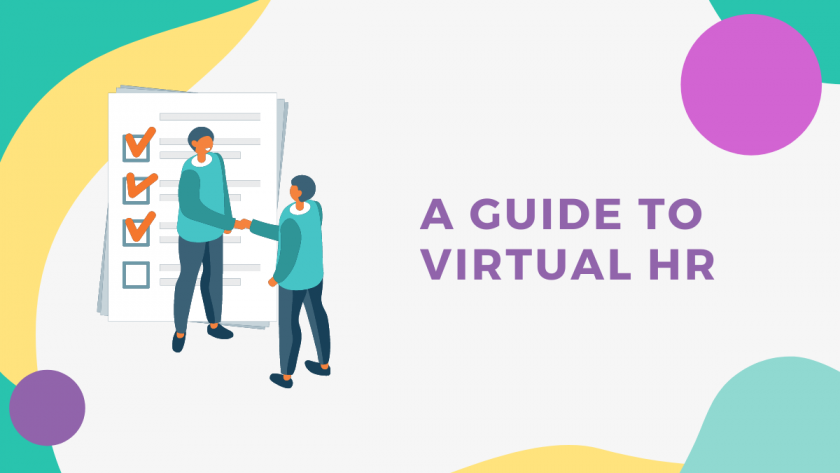 A Guide to Virtual HR
Employees have been more productive with a work-from-home set-up. In a recent report from Prodoscore, an increase of 47% in productivity has been seen - despite the fact that the world is under a pandemic.
Technology has dramatically impacted the business industry, and almost every company has created an HR department. Even small businesses hire HR staff for their payroll and other administrative works. With this, expenses can be higher; that's why hiring a virtual HR team can help these companies to lessen their costs.
What Is Virtual HR?
Virtual HR is the process of utilizing technology as a medium to help employees to connect with the Human Resource department virtually. Currently, working from home has been the trend, and a lot of employees are looking for ways to go virtual and work from the comfort of their homes.
Recruitment
Hiring a virtual HR team means that your company will have a virtual job fair, including webinars and video interviews. With this recruitment process, you'll get access to a large pool of candidates, and costs will be low. The online processing of candidates is a practical approach in recruiting employees since the process is faster than the traditional one.
Training
Conducting company activities such as virtual training is an essential part of carrying out business needs. Your virtual HR team can accomplish this all year round without any worry that some might not be able to attend.
Onboarding
HR virtual teams can conduct online orientation programs for employees. Scheduling with company experts is more accessible now because virtual onboarding can be flexible, and it has been the trend currently.
Benefits of Using a Virtual HR Team
Modern technology has brought a lot of great things to the industry. Connecting virtually with your employees can be the key to achieving your business goals. When hiring virtual teams in your company, time can be flexible. You can hire employees all around the world without any communication issues. A virtual team is also cost-effective and helps you and your company spend less on high-quality services.
It's Less Expensive
Building an in-house, fully functional HR team is expensive. That's because you'll need to hire several people to work on your administrative tasks such as payroll processing, recruitment, employee training, and more.
A virtual HR team can save costs, as they are responsible for their equipment, workspace, utilities, and more. With this, you'll save up on expenses like office rent, internet connection, electricity, equipment such as computers and telephones, employee transportation, and more.
It's Always Available
Company incidents that require an HR team can happen during work functions or holidays. Having a virtual HR team in your company can be beneficial for you since they are accessible most of the time.
It's Updated
The HR world is an industry where laws and regulations are constantly changing. That's why employees in an HR department require training to be up-to-date with the latest trends and developments. Getting a virtual HR team can ensure that your HR department is compliant with the industry standards and equipped with the necessary skills to help your business grow.
It's High Tech
Investing in the latest HR-related technology such as software for payroll, leave processing, employee tracking, and other administrative software is the key to why virtual HR teams are the best. Having the latest technology in your business means that your administrative department can work more efficiently and effectively. It'll also be more affordable for your company since you don't have to hire many staff members to do the task for you.
It Promotes a Healthy Work-Life Balance
Your team will have a better work-life balance because they'll have more time for themselves. Maintaining a healthy work-life balance is important because it will lead to happiness. And if your employees are happy, they'll be more satisfied working in the company.
It Encourages Productivity
Companies can utilize a virtual HR team to lead more engagement in the office. Keeping the other employees motivated at work can make them more productive. In addition to this, working from home has the flexibility to work at their best time, and most of them can put more hours into working. These factors can lead to productivity increase and will help the company grow.
Get a Virtual HR Solution That Fits Your Company
Deciding to hire a virtual HR team in your company is still up to you. After all, you still know your company better than anyone. But remember that getting the latest technology trends in the industry and embracing them is not too bad and may benefit your organization in the long run.
If you're interested in going high tech with your HR department, sign up at Talenteria. We are the new generation career site builder and recruitment platform, and we'll help you build your perfect team through the power of the internet and digital marketing.