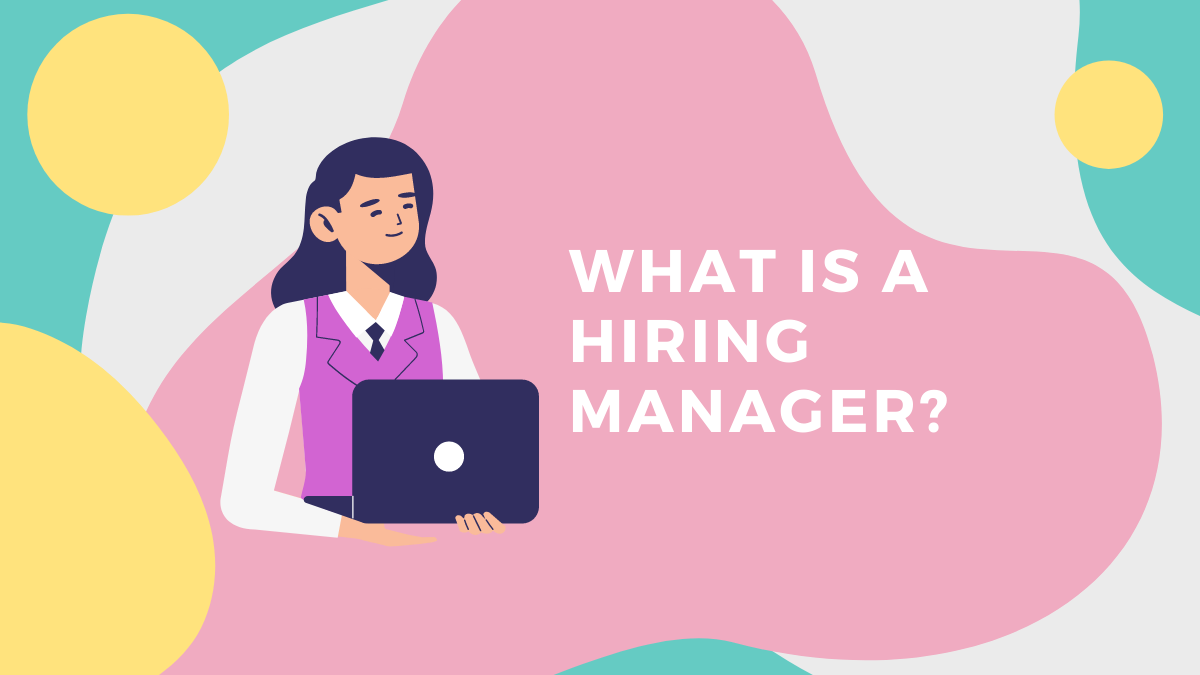 What Is a Hiring Manager?
There is quite a bit of ambiguity surrounding hiring managers' duties and qualifications – and how the position is different from that of recruiters. Today, HR professionals from Talenteria will shed some light on the hiring manager's job role.
Hiring Managers: Who Are They?
The title of the position speaks for itself: a hiring manager is a person who is responsible for hiring. The manager is directly involved in the hiring process from A to Z and usually works together with an HR team. An ultimate goal is to fill the position with the best candidate.
The Responsibilities of a Hiring manager
Hiring management involves many processes, from shaping an offer and reviewing resumes to face-to-face interviews and supervising during the first weeks of work. All these are the responsibilities of a hiring manager. Let's break up the duties into several categories:
1. Before a Job Offer
A hiring manager is involved in the recruitment process even before candidates start to appear. He usually determines the job offer, including the compensation, and sets a timeframe to collect a pool of recruits.
Of course, at this stage, he isn't alone. Typically, he supervises the work of an HR team and makes the appropriate adjustments.
2. Supervising the Flow of Candidates
Once the job offer is ready and published, the HR team is bound to deal with piles of resumes. This step can't exist without a hiring manager who reviews CVs and may even make call interviews to shortlisted candidates for a face-to-face meeting.
At this stage, a hiring manager is merely supervising with a little level of involvement. Typically, this job is a prerogative of a recruitment manager who must select the most promising labor market representatives.
3. Meeting Potential Employees
Now that the candidates' pool for an interview is ready, the hiring manager meets every potential employee. It's important to note that he must exist at every meeting. So, even if it's a matter of three interviews, a hiring manager will be there.
Besides, a hiring manager usually accompanies potential hires at an informal meeting. For example, they can have lunch together. This helps the manager know a candidate better and establish a close relationship before joining the team.
When the interview is finished and the decision is ready to be made, the hiring manager's opinion makes a difference. Although he isn't compulsorily the only decision-maker, he has veto power.
4. Accompanying New Hires
Once a candidate takes on a new hire's role, most of the HR team disappears and starts to fill new positions. However, that's not the case for hiring managers. They are responsible for supervising the recruits during their first weeks.
As you can see, hiring managers are deeply involved in the recruiting process. They must supervise every stage to ensure the high-quality of new hires. Of course, this is impossible to do without some help.
What Is an Ideal Candidate for a Hiring Manager?
Since a hiring manager is responsible for the final recruitment outcome, he is looking for an ideal candidate. The term is rather vague and hard-to-describe, as the requirements differ from position to position, from company to company. However, there are some common elements for every role:
Passion for work: Who doesn't want to get an enthusiast on the team? It's a person with outstanding motivation and readiness for commitment. In the end, it results in higher productivity and efficiency at lower costs.
Competence: No matter what job role you apply for, you need to be competent. This is always relevant, except for entry-level positions. Competence also includes knowledge about a company and its specifics.
Punctuality: This shows your character traits that affect your working style. If you aren't punctual, you may fall behind deadlines, lack attentiveness to the details, and be a complete mess. Even if all these aren't true, a hiring manager may easily assume so and, therefore, reject you.
Corporate culture fit: It's a well-known fact that harmony in a team fosters productivity. A good hiring manager will never give a job to a potential disruptor.
Things You Should Know to Impress a Hiring Manager
Having a brilliant interview is a dream come true for any candidate passionate about the job. Here are some small tricks that will help you to impress a hiring manager:
Research the company and ask only relevant questions. Show that you know what the company is doing and, what is more, you are interested in mutually-beneficial cooperation.
Never lie about yourself; hiring managers study you on the web. They may even check your social media and ask some related questions.
Don't start to negotiate the working terms before the offer letter.
Never provide fake references, as hiring managers do check them.
Always be attentive to details. This may be your competitive advantage.
What Is the Difference Between Hiring Managers and Recruiters?
Very often, hiring managers are associated with recruiters. That's incorrect, however, to say that they fulfill one and the same tasks. In fact, their roles are complementary. While a hiring manager is involved in the whole recruitment process, a recruiter appears at the initial stages only.
A recruiter's task is to find a pool of "fits" or ideal candidates that a hiring manager later examines. The hiring manager is to select the best employee out of the candidates, allocated by a recruiter. In an ideal world, the recruiter should complicate the choice for the hiring manager: the candidates should be so polished that the decision is hard to take.
Talenteria – The Ultimate Platform for Hiring Managers
Hiring managers are involved in a recruitment process at all stages. Their ultimate goal is to hire the ideal fit that will drive the company to success. Although the manager supervises every step of the recruitment process, the primary duty is to hire new people from the shortlisted candidates. With Talenteria's solution, the manager will never forget anything: all the HR-related data is aggregated in one place. If you want to learn more, please let us know.