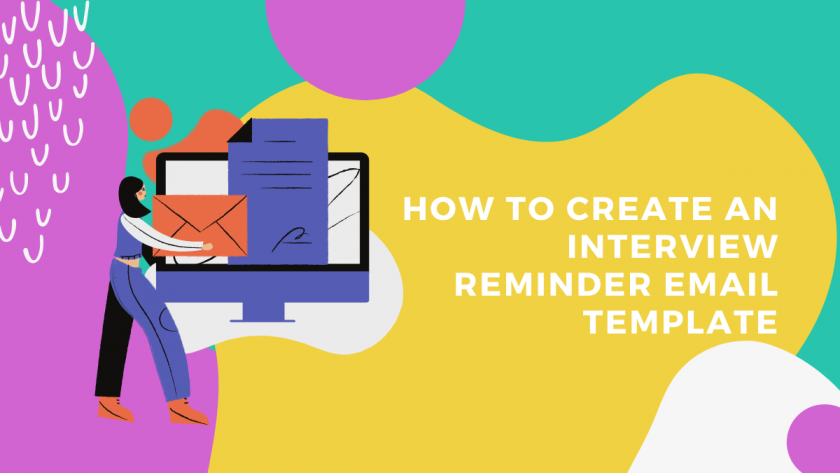 Nowadays, the average person is surrounded by so much information that it is easy for them to forget about even the most important plans, including a job interview. It is not a matter of priorities or a candidate's disrespect for a position – it is simply a case of task overload. After all, an active job seeker sends dozens of application emails weekly.
The recruiter's goal is to ensure that the candidate arrives at the scheduled meeting, especially if HR managers will be present there. Their time is expensive, so it is best not to keep them waiting. It is best to send interview reminders to the candidates to avoid sitting in an empty waiting room. Read ahead to find out how to compile an effective interview reminder email.
How to Send Interview reminder emails to Candidates
As practice shows, the optimal time to send an email reminder to the selected applicants is one day before the interview. Apart from the date and time of the meeting, the reminder may include additional useful information, such as:
The interview's venue with a map
Directions on getting into the office
The interviewer's contact information
Information on bringing the printed portfolio or resume
If the interview takes place online, it is better to send the information about which service you will be using for the interview and the necessary links in advance. Then you do not have to wait for the candidate to download Skype or register with another service.
Sending an email reminder with detailed useful information is ideally done well in advance. However, on the day of the meeting, it is worth sending an SMS reminder a few hours before the interview. Both the SMS and email reminders can be saved as templates to optimize the recruitment process avoid missing critical details.
Templates for Interview Reminder Emails
Typically, the HR department agrees on a template for the interview reminders.
Template for Offline Interviews
A standard email for an offline interview may follow a similar structure:
To: [Candidate email]
Subject: Interview reminder for the [Position] at [Organization Name]
Dear [Candidate Full Name],
This email is a reminder about your job interview for [Job Position] at [Company Name].
Please, note the following details:
Please, do not hesitate to contact us if you require any further information via phone [Phone number] and email.
Yours Sincerely,
[HR Specialist's Name]
Online Interview Reminder Template
An online interview template may look as follows:
To: [Candidate email]
Subject: Interview reminder for the [Position] at [Organization Name]
Dear [Candidate Full Name],
We are looking forward to speaking with you tomorrow. As we agreed, [the HR manager's name] will talk to you via [Video Platform Name].
To log in to the call, click on this link and then use the following details:
Please, connect a couple of minutes in advance to ensure your microphone and camera are working properly. Should you encounter any technical problems, do not hesitate to contact me via email or phone [Phone number].
Kind regards,
[HR Specialist's Name]
A reminder email template can be organically integrated into the processes of the HR-service, save significant time and money, performing routine operations in the most efficient and fastest way. To keep track of various recruitment email templates, use Talenteria's all-in-one recruitment marketing platform!