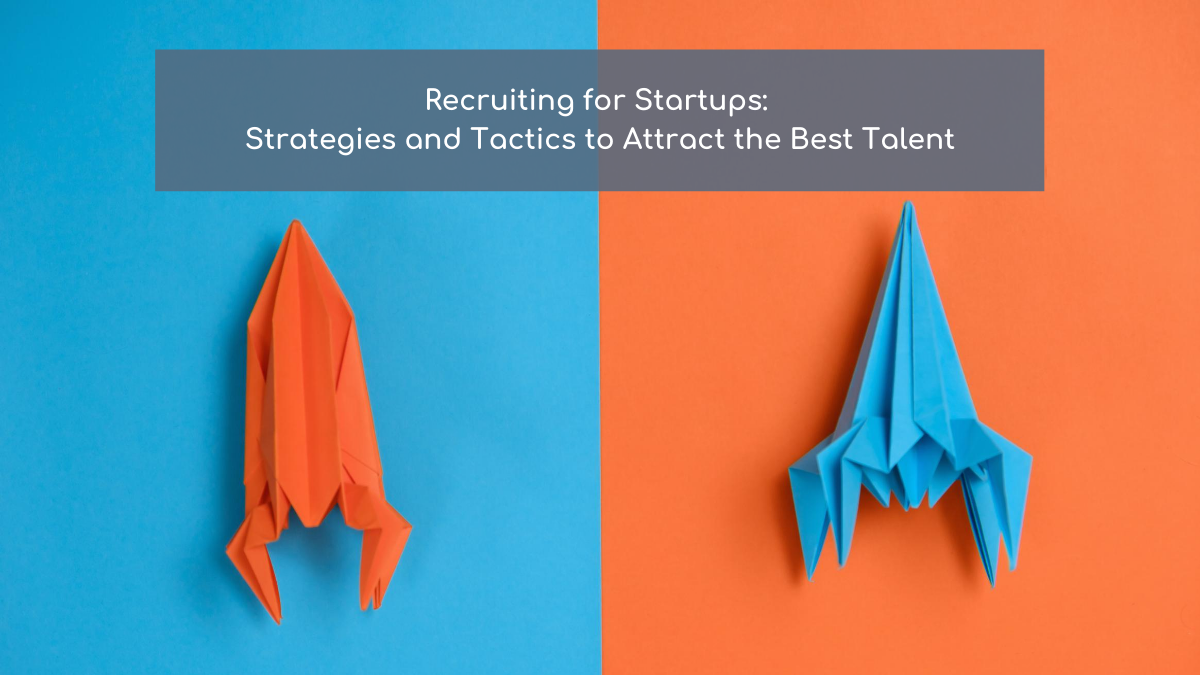 Building a talented team is just as important as creating a top-notch product and finding an engaged target audience. But how can you recruit top talent if your startup doesn't have name recognition yet? It can definitely be a daunting task. Without the proper tools and strategies, you may very well fail. In fact, according to CB Insights, failed recruitment is the 3rd most common reason that a startup will fail. Does this mean that you're doomed from the start? Of course not! Everybody starts somewhere. We've compiled our top startup recruitment marketing strategies so you can find the most motivated and qualified candidates for your team.
1. Map Out Your Desired Outcome
Job seekers tend to be very title-oriented, meaning that they obtain certifications, degrees, and skills in order to qualify for well-defined roles. In a startup, however, it is necessary to shift your perspective. Shed the idea that you must hire a certain title – by doing so, you are limiting yourself. Instead, map out your desired outcome.
How do you do this? Let's look at a practical example.
Say, for instance, you want your Annual Recurring Revenue to increase by 25% next year. Before you think about what titles you need to hire on, answer these questions:
Which immediate actions will bring us the closest to this goal?
Which aspects of this organization would improve from somebody else taking over?
What should this person accomplish within 6 months of taking over in order to be "successful?"
Then, rather than looking for a specific title, match your potential candidates to your most important priorities. From here, you can evaluate a candidate's experience, skills, and the probability of accomplishing your milestones.
2. Get Your Priorities Straight
When you are sourcing candidates for your talent pipeline, pick a few key traits that your team members absolutely must-have. Then, make a list of skills that would be nice to have, but not mandatory. We would advise against making seniority an aspect on your "must-have" list.
Why? Well, a junior team member who has hustle, grit, and motivation has what it takes to deal with the chaos of an early-stage startup. Somebody with seniority in a traditional workplace may have a hard time being as flexible as you need. We feel that it's most important to add candidates to your talent pool that have raw talent. Give them a chance and help them grow, and you will be astounded by their problem-solving skills and their aptitude for learning.
Of course, this isn't necessarily the best solution for every single role in your team. For some roles, you may need to court candidates who have specific skillsets and a deep understanding of your organization's technology. But supporting positions, on the other hand, work well when met with flexibility.
3. Use Freelancers
If you don't have the resources to hire full-time all stars to your team, consider building a relationship with freelancers. Approximately 1/3 of the US workforce is composed of freelancers, and this figure is likely to keep rising. Today's freelancers are more qualified, motivated, and hungry for career opportunities than ever – which is great news, since a startup company's biggest line item is salary. To minimize spending while retaining quality, use freelancers whenever possible.
4. Write a Drool-Worthy Job Description
How do you make your startup stand out from all the other listings on a job board? You need to write a description that stops potential candidates dead in their tracks during their job search. Begin your description with a brief paragraph that places emphasis on the most attractive aspects of the job. For a startup position, this might be flexibility, the chance to work from the ground-up, a witty employer brand, the chance to learn from innovators, and more. What do startups bring to the table that a candidate couldn't get from a traditional workplace? Bring this to light!
Now, think back to your objectives from Step 1, and outline them in the job description. Then, go deep into the job posting's responsibilities and finish strong with your organization's mission statement.
5. Post to a Good Job Board
You'll want to post your startup job position on a high-quality career site. AngelList is our #1 recommendation for startup recruitment. The website is tailored to startups, and there are over 100,000 organizations present on it. And what's more, it's free to post a job! You can even reach out to candidates directly. Just remember that your posting will need maintenance. If a potential candidate is matched with you, you'll have to move forward with the application process within a week – otherwise, the match will expire. Also, take advantage of social media! Promote your startup job posting on LinkedIn, Facebook, Instagram, and Twitter.
6. Use Employee Referrals
Another way to find candidates is through an employee referral program. Because of the size of your startup team, you will likely be close-knit – so your staff can be confident when they tell colleagues about your company's values and mission. The most successful referral programs offer employees a mix of monetary and non-monetary rewards for bringing on new team members.
7. Optimize Your Career Page
If your website doesn't have a career page, you should look into creating one as soon as possible. Use good SEO practices so that it shows up in Google search results, and make the section to apply for a job very noticeable on your page. If you aren't sure what to include on your career page besides job listings, here are some ideas to get you started:
Photos and videos of your team
Your mission statement
Employee reviews
An infographic about the hiring process
An FAQ section
Conclusion
If you incorporate the five aforementioned techniques into your recruitment marketing efforts, you'll add qualified candidates to your talent pool in no time. Remember – hiring top talent for startups is not impossible. The trick is to figure out what makes your startup stand out, and show potential candidates why working for you can be life-changing.